S O M E T Y M E S W H Y A L B U M S :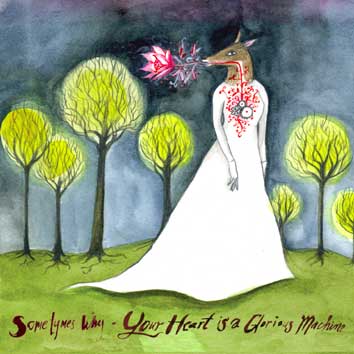 Y O U R H E A R T I S A G L O R I O U S M A C H I N E
Released 2009 on SIGNATURE SOUNDS
Produced by JOSE AYERVE
Engineered by MAX FELDMAN
Buy Now at Our Store

S O M E T I M E S W H Y
Self-titled debut album released 2005
(We've changed the spelling of our band name since then!)
Produced & Engineered by SOMETYMES WHY with MICHAEL MERENDA
A L S O :

Hear our song "The Sound Asleep" on ABC TV's Private Practice. Episode 310.

Watch Youtube videos from Banjo Jim's in NYC:

"Hush Child"
"Aphrodisiaholic"
"Too Repressed"
Hear us live on
NPR's Mountain Stage.